A Homeowners Guide to Soffits
September 15, 2016

Categories: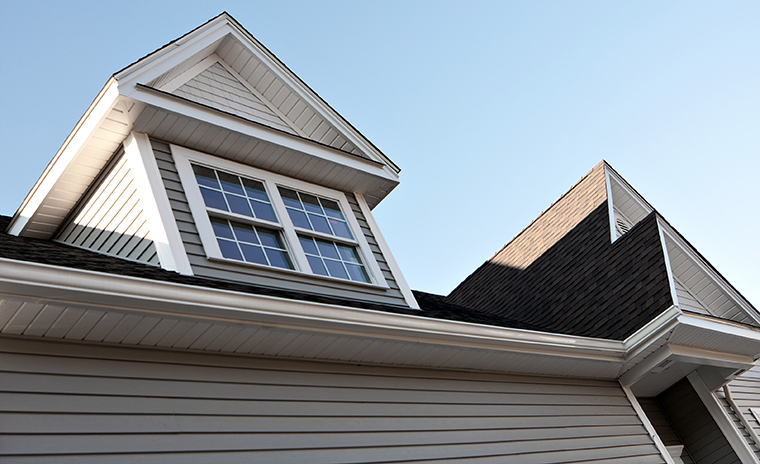 You might have heard of siding and shingles, support beams and flashing, but have you ever heard of the soffit? If the term sounds unfamiliar, simply take a trip outside to look at the exterior of your home. The material that connects the roof overhang to the side of your building is the soffit.  
What Is the Soffit And How Is It Used On A Home Exterior?
The soffit refers to the board used on the underside of a roof ease, which effectively connects the gap between the outer edge of the roof and the home's siding. Soffits are often made of vinyl, wood, metal, or fiber cement. It is used to help keep the roof's surface cool during warm Colorado summers, while simultaneously playing an important role in the proper ventilation of an attic space. 
What Is the Purpose of the Soffit?
Did you know that the soffit has both an aesthetic and a functional purpose? While some rustic Colorado homeowners might be tempted to leave their home's beams exposed, the soffit provides a much needed solution to protect beams as well as the exterior of the home. In fact, without the soffit the home exterior would be exposed to unwanted weather elements, which can lead to excessive moisture, mold, and rotted beams. The beauty of the soffit is that you can easily cover your eaves with any style and color that you want, which means that you can continue to customize the exterior of your home to your heart's content.
The soffit also helps your home breathe through tiny holes and vents that are purposefully built into the material. Air flow is tremendously improved through these vents to the betterment of your home. Experts believe that if the roof is not properly vented, then the roofing materials will overheat, which could cause a 20 percent reduction in the life span of your roof.
Soffits are also designed to reduce the following potential roofing issues that can arise when your eaves or beams are left exposed to the Colorado elements: 
Water saturation
Mold throughout the home exterior
Rotting beams
Overheated shingles
In short, the soffit is one of the most effective tools that is used to protect the home's exterior.
Choosing The Right Type Of Soffit: Let The SidingPro Experts Help
With the help of the SidingPro experts, you can effectively choose the right type of soffit and siding for your home. Whether you want a vibrant color, are interested in using a certain material, or need to stay within a certain budget, SidingPro is here to help you protect your home. Contact Colorado Springs' SidingPro for a custom quote today.